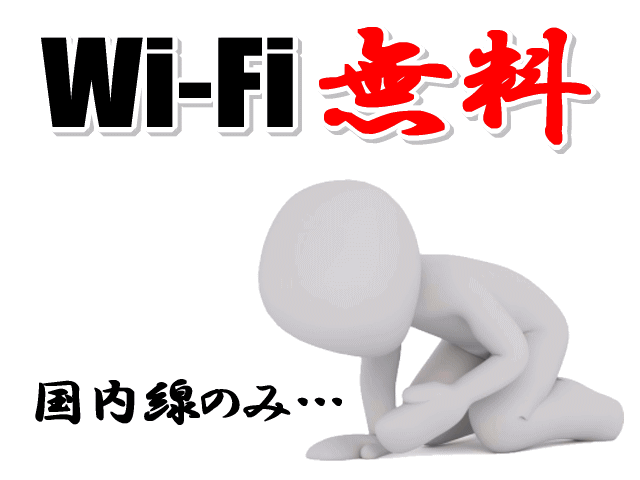 An announcement that JAL will make the in-flight Wi-fi free for domestic flights.
The aim is to guide customers by differentiating it from other airlines,
Flight time is short everywhere in Japan domestic flight.
Even direct flight from New Chitose Airport in Hokkaido to Naha Airport in Okinawa is about 3 hours 30 minutes.
Moreover, that route is not a main section.
The average flight time in main domains of domestic domestic flights is about two hours.
As in the United States, domestic flights of major sections
I wonder if the impact is different between the West Coast and the East Coast where there are many around 6 hours.
I would rather have been better than nothing.
It is better to free international flights with higher image Wi-fi than that
I think there is an impact.
I wonder if there is a cost problem as well. . . .
But some Middle Eastern airlines have made free international flights Wi – fi free of charge.
In addition, the additional capacity is also set considerably cheap compared to the price of international flights of Japanese airlines.
People who know it knows. A good way to use Wi – fi on board.
https://twitter.com/mtkain/「twitter」
http://ranking.poitan.net/asset_ranking.php「Poi search asset ranking」