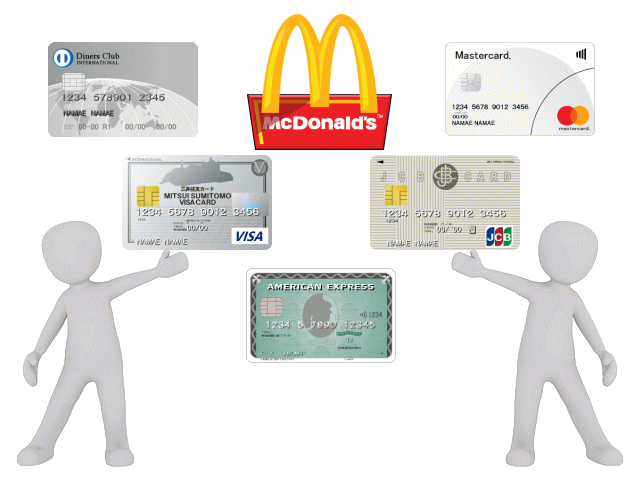 Credit card lifting on McDonald's
Until now, credit cards were available at a small number of stores,
This time, the shops across the country (excluding some stores) and the five major international brands
Credit card settlement becomes possible.
Recently, I have made it possible to use electronic money, Rakuten point card, d point card
McDonald's, but from November 20, credit cards are lifted at shops throughout the country.
You will now be able to earn miles and points directly.
Average price, several hundred yen, but for frequent users, it will be good news.
https://twitter.com/mtkain/"twitter"
http://ranking.poitan.net/asset_ranking.php"Poi search asset ranking"