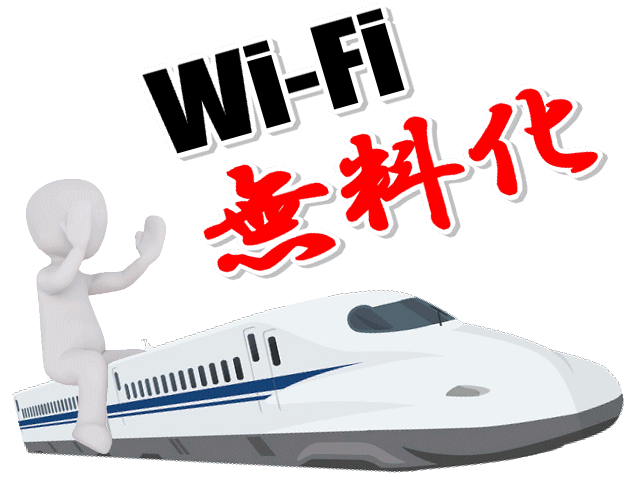 The bullet train also features free Wi – Fi in summer 2018
Together with information on free Wi – Fi by airlines at the end of last year,
I wrote about Shinkansen's Wi – Fi conversion.
And on January 25 the Tokaido Shinkansen's free Wi – Fi
It was announced that the service will start in the summer of 2018.
From the member in charge afterwards,
"Did you know in advance?"
I got a lot of contact with you.
I can not affirm whether I knew in advance, but,
In addition to being in a position to receive various useful information,
We will distribute that useful information to members.
From now on I will deliver useful information to the members.
https://twitter.com/mtkain/"twitter"
http://ranking.poitan.net/asset_ranking.php"Poi search asset ranking"