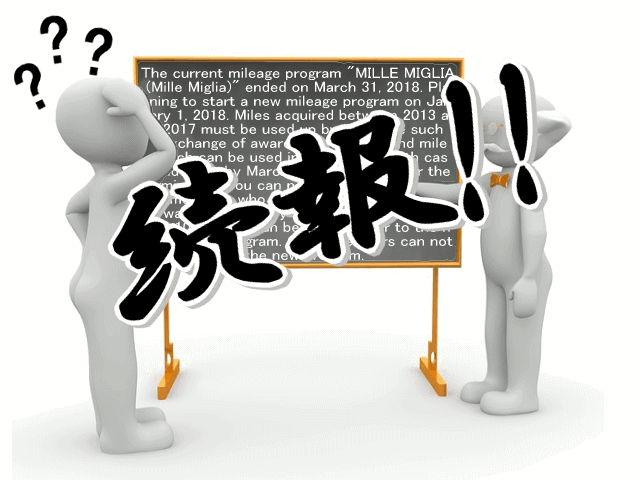 Alitalia – Italian Airlines Frequent Flyer Program Exit
"The Italian airline belonging to SkyTeam, Alitalia – Italian Airlines
The mileage program "MILLE MIGLIA (Mille Miglia)" will end on March 31, 2018. "
Mileage program to quit.
If you do not fulfill conditions such as boarding, the miles earned will not be handed over to the next program and will be lost?
There was. People who are saving in that program also in my neighborhood. . . .
I was informed by e-mail etc. several times beforehand, but there was a report in a hurry.
Because it is not a frequent flyer program of the airline company which is using for the main,
Although it was not so many miles,
Nevertheless, I was able to get back and forth in business class to North America and Europe.
The person himself as a member wanted to do something, but he seemed not to know the countermeasure,
Suddenly hearing and advising countermeasures.
As a result, surely you can clear it safely without losing miles you saved.
I am a member of this program, but I am holding it for a certain purpose,
It is hardly accumulated.
However, the management status seems to be bad, but although it has not failed,
Why will you repeat such a thing? . . .
https://twitter.com/mtkain/"twitter"
http://ranking.poitan.net/asset_ranking.php"Poi search asset ranking"